Ellis & Gareth
Scene Standoff: Love Actually vs. Die Hard
The emotional if not slightly creepy moment in which Mark tells Juliet how he really feels in 'Love Actually' vs. John McClane improvising "Yippi Ki-Yay Mother F***er" in 'Die Hard'.
If you've clicked on this wondering what's going on, then click on the link here to read the rules of the Scene Standoff: https://www.focusfilms.online/post/scene-standoff-lion-king-vs-grease
The Signs - Love Actually
When Juliet (Keira Knightley) gets a ring at the doorbell, she is surprised to be met by Mark (Andrew Lincoln). He says nothing to her for the entire scene, just holds signs up telling her exactly how he feels. This emotional if not a little creepy gesture is received well by Juliet, who even kisses Mark as he walks away.
- Gareth's scene
"Yippi Ki-Yay Mother F***er" - Die Hard
John McClane (Bruce Willis) is toying with Hans (Alan Rickman). He knows exactly what he's doing and is ready for an all-out shootout. The two of them talk on the phone, McClane treating the interaction like a game show. Eventually Willis improvises the line "Yippi Ki-Yay Mother F***er" as he leaves the room, prepared for battle.
- Ellis' scene
Ellis - italics
Gareth - bold
PERFORMANCE
I think this scene in Love Actually is performed well, especially with regards to the rest of the film. Apart from the fact that Keira Knightley's fella doesn't come up to hear the "carol singers".
Yeah!
Do you want to be married to the sort of person who won't come and listen to a choir?
Die Hard is Bruce Willis' best performance and this scene is the best bit. But nothing in this scene is too demanding from an acting perspective.
LOVE ACTUALLY - 6/10 DIE HARD - 7/10
NECESSITY
The scene in Die Hard is necessary from a character development point of view and it sets up the remainder of the films plot quite nicely.
With Love Actually I think it is necessary because everything's getting wrapped up in a nice Christmas bow.
It's closure as well.
It's necessary in the context but if you took it out, then the film would survive.
LOVE ACTUALLY - 7/10 DIE HARD - 5/10
REFERENCABILITY
The "Yippi Ki-Yay" line, although a reference in itself is used a lot in pop culture; but it's not something you'd say in everyday conversation.
Back in the 90's you would've heard it more.
But you do still hear it. It's so great!
I don't go around communicating via signs but there's been so many sketches of this Love Actually scene. There's no other scene in the film that's as referencable as this one.
LOVE ACTUALLY - 8/10 DIE HARD - 8/10
POPULARITY (using Letterboxd for reference)
I wonder what Die Hard's average rating is because you very rarely hear someone saying they don't like it. And it's often the topic of conversation around Christmas time.
It is! Both of these are more similar than I realised because they're Christmas films but not in the conventional way.
And they both star Alan Rickman.
Die Hard has an average rating of 4.1.
Love Actually's at a 3.5 I'm afraid.
That is low!
LOVE ACTUALLY - 3.5 DIE HARD - 4.1
ICONIC RATING
On a scale of Christmas songs, how iconic are these scenes?
So for Die Hard, I'm going with Fairytale of New York by The Pogues. It grows in intensity as it goes on...it's a slow burner but once it gets going it's non stop. The same can be said for this scene.
For Love Actually I'm going with Merry Christmas Everyone...
By Shakin' Stevens?
That's the one! It's unbeatably charming, like Love Actually.
LOVE ACTUALLY - Merry Christmas Everyone DIE HARD - Fairytale of New York
THE FINAL STANDOFF
Love Actually 1-3 Die Hard
Two unconventional Christmas films did incredibly gracious battle, but it's John McClane that outwitted those signs. Die Hard has become more iconic because of the age old discussion of whether or not it is a Christmas film. I think the easy answer is to say that it's subjective. Some people will associate it with the festive period whilst others won't; and that's okay!
If you are one of those who believe it is a Christmas film, then you'll notice that this is the first Christmas film to make it through to round 2. But it'll have a tough battle ahead, as just the biggest scenes survive.
Will it be a good day to Die Hard? Or will something come back with a vengeance to see it out of the competition.
Current Standings: G - 7 E - 12
NEXT BATTLE:
FINDING NEMO VS. PSYCHO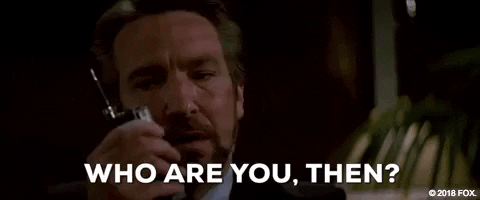 Die Hard available now on NowTV and Sky Cinema